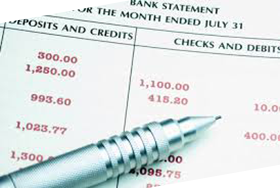 Franchise Reconciliation
For multi-store restaurants, PowerCard provides a centralized cloud platform that stores all of your program data, yet discerns between different ownership groups. By harnessing ACH technology, your stores can reconcile between gift card sales and redemptions, moving money to the right locations and providing automated reports to let franchisees know funds are going to the right place.

This same technology can be utilized to reconcile rewards between locations. If a certain location is unfairly redeemed upon within your loyalty program, you can set up thresholds for these locations to be reimbursed from the issuing location or directly from franchisor.

Different point-of-sale systems at different locations? Not a problem. By utilizing a single-transaction architecture, we are POS-agnostic and our reporting and reconciliation won't skip a beat.